Temporary Tattoo Gallery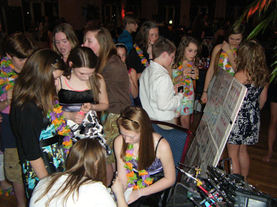 Let Premier Face Painting make your next gathering a hit with Temporary Tattoos.
Temporary Tattoos come in a variety of styles.
Airbrushed Tattoos
Glitter Tattoos - these sparkles
​
​Airbrushed Tattoos are loved by all! Teenagers and Adults keep coming back for more.
These are great when you have to accommodate a large gathering of people.
Best of all your guest will have the tattoo for a couple of days to remind them of your event.
I have hundreds of designs so there is something for everyone. I also carry ink that glows under black lightGlitter Tattoos are the "BLING" of temporary tattoos. They are done by placing one of the many self adhesive stencil tattoo designs that I have onto the skin, then a cosmetic grade adhesive is lightly applied. Glitter is then applied onto the adhesive and then the stencil is removed. These tattoos will sparkle!
They are great when you have events where you want your guest to take home a unique gift that will last for days. I have a large selection to choose from.Below is the gallery of the different types of temporary tattoos that can be done.
---