Adult Face Painting Gallery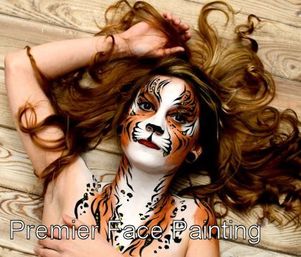 Face painting is a great hit not only for the kids but the adults love to participate in all the face painting fun. Adult designs are more intricate so I need a bit more time to do them. I can paint 8-10 Adults per hour.
So don't forget about the adults when considering adding face painting to your next event!

Below are some examples of the Art Work By Kathy - owner of Premier Face Painting.